Pregnancy is such a wonderful time, but it can also come with fears of gaining lots of weight. Pregnancy is NOT FUN when you gain more weight than anticipated because with the extra weight comes more swelling, aches and pains, less energy, and possibly more issues.
You don't have to gain excess weight, if you eat properly, move efficiently, and learn the tricks of moms like me, who've had a few pregnancies to learn the ropes on keeping fit while pregnant.
I ran and worked out during my last pregnancy more than my other two, and I can say with 100% certainty that working out and staying active made my third pregnancy my best pregnancy. I was walking miles with two toddlers in the stroller and pregnant with my third. I also ate as clean as I could, with simple tricks to keep swelling down, even in the dead heat of the summer.
The Belly-Only pregnancy fitness program is a specific program for pregnant mamas looking to stay as fit and healthy as possible while pregnant. This program is also designed to prepare you for labor, as well as protect your core and pelvic floor for after baby. I've had three babies, and I wish I did a program like this!
I was able to gain minimal weight during all three of my pregnancies, and lose it all within a few months because of my diet, but I didn't focus on the repair work my muscles needed to recover and heal! That is why I first created my postpartum program, The Postpartum Cure.
Which I give you a 50% OFF code in this program, to continue your healing and healthy lifestyle!
After popular demand, and many requests for a pregnancy program, I now created this program for mamas wanting to do some prep-work, eat clean and gain minimal weight while pregnant!

I have a very specific pregnancy ciet plan that is actually super simple, yet the key to gaining minimal weight while pregnant. As a certified Pre/Post Natal Exercise Specialist, I studied the massive benefits of nutrition during pregnancy for both mamas and babies. I included lots of recipes in this program to help you feel motivated and full of ideas to eat healthy.
I didn't put together a specific meal plan, like I have in my postpartum program because I think as a pregnant mama, it is hard to follow a plan based on cravings. Having some flexibility with recipes, and a basic plan to focus on for each meal gives you the freedom to create your own plan, yet feel like you have a direction to follow.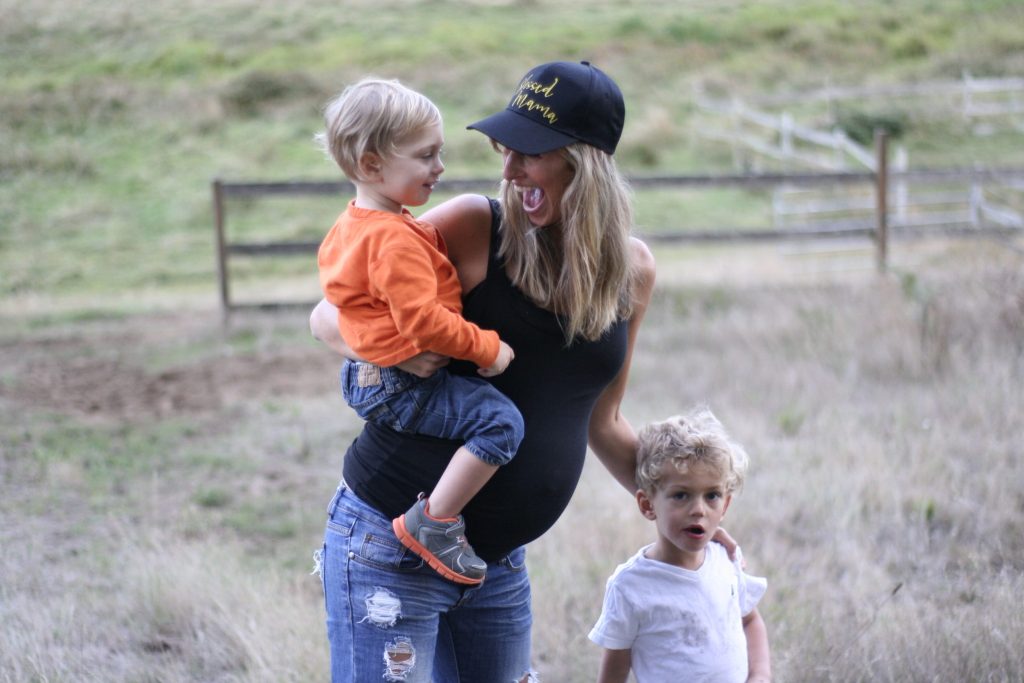 I do have a specific workout program that is very simple, yet very effective to follow. I have 3 main strength workouts for each trimester, as well as some Diastasis Recti Preventative work and pelvic floor repair work you can do now, to really help you get through labor, and find yourself healing much faster.